Design
We purposefully designed Makerble to feel like a social network. The benefit is that it feels instinctively familiar to the people that use it, whatever their background or organisation.
Makerble is one software platform made up of several highly customisable components. Here are just some of the components you can tailor to meet the needs of your organisation.
Collaborate on projects
On Makerble, everything you work on is a project. You might otherwise call these things Services, Programmes or Campaigns.

You can add unlimited Colleagues to your project and each of you can publish Updates on the progress being made. These updates appear on the project's Timeline.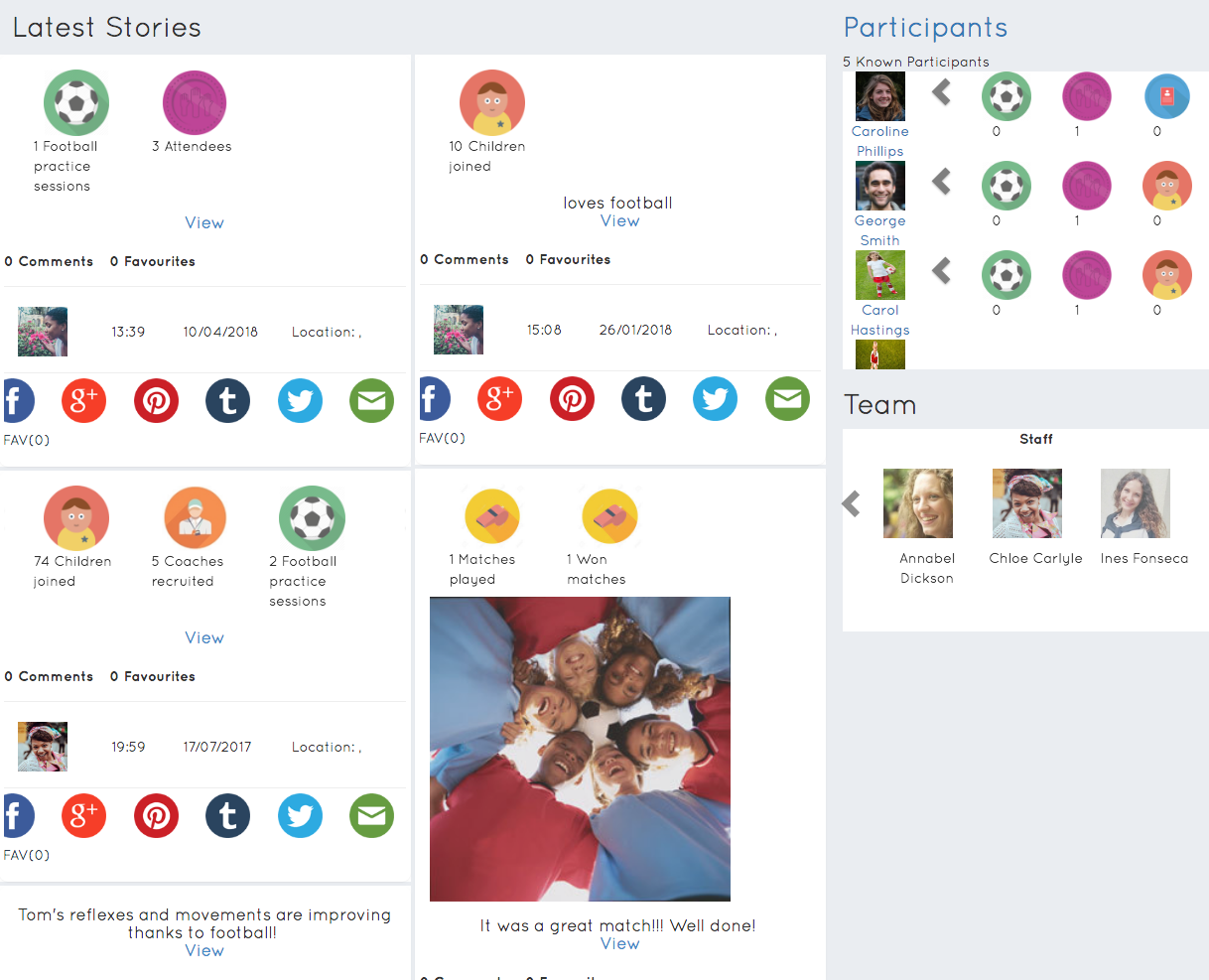 TRACK INDIVIDUAL clients
Every person, client, beneficiary, patient, pupil, animal or organisation you work with has their own participant record

Build your own forms and add your own fields

Manage who has access to which participants. GDPR compliance built-in

Record data for anonymous participants whenever you need to

See the progress for each participant in one place whether that is across multiple cases, services, projects or campaigns

Generate reports showing the current status of all your participants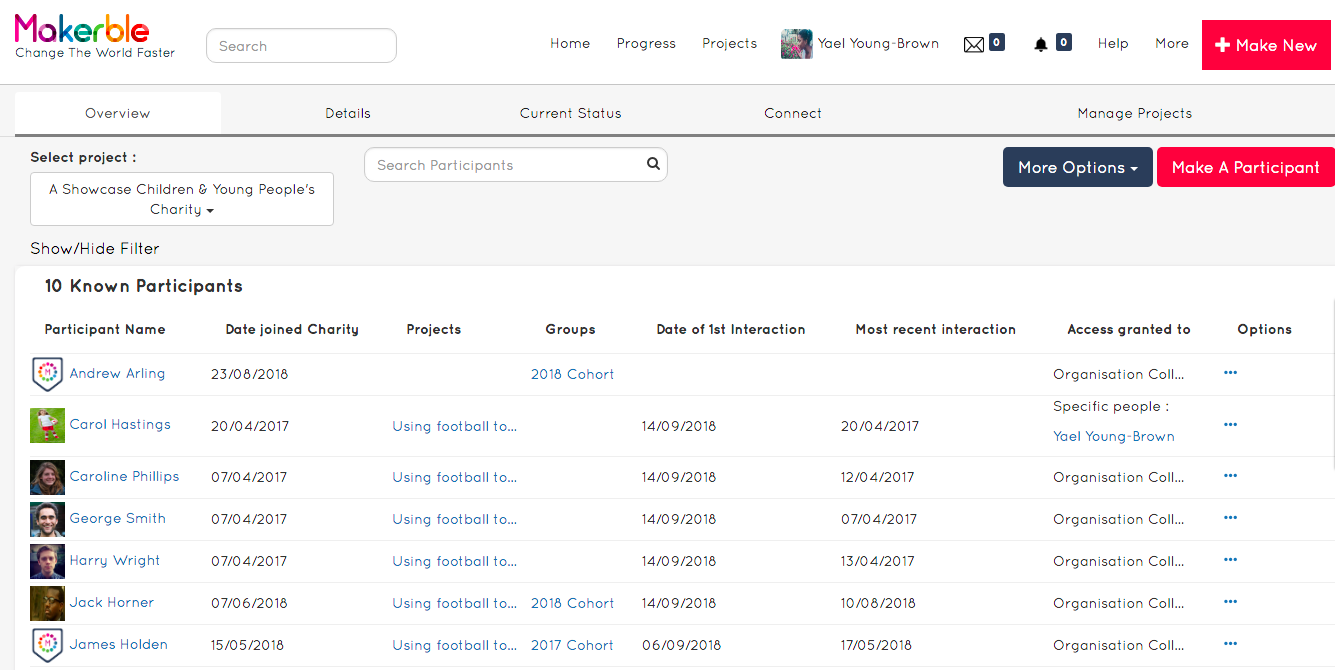 collect survey results
Design your own surveys on Makerble

Browse our library of template surveys

Build your own questions

Allow respondents to complete surveys online

Import historical survey results

Manually enter results from paper surveys

See your survey results in context with your strategy so you know the extent to which you are making progress towards your desired attitude and behaviour changes
analyse progress towards outcomes
On Makerble you can customise the metrics you track. These can be KPIs, Outcomes, Indicators, Outputs, Time or Budget Spend.

Arrange your metrics to reflect your project's strategy; be it the customer journey, supporter journey or beneficiary journey

Each project and project bundle has its own dashboard displaying a live view of progress towards metrics

Share dashboards with colleagues, funders and commissioners

Makerble automatically generates and charts reports showing your progress over time and demographic splits

Accept monthly donations and one-off gifts in multiple currencies

Give donors their own personal Impact Profile showcasing the impact they have helped make possible during the time they have been donating to you

Donors can share your impact stories with friends through their own social media accounts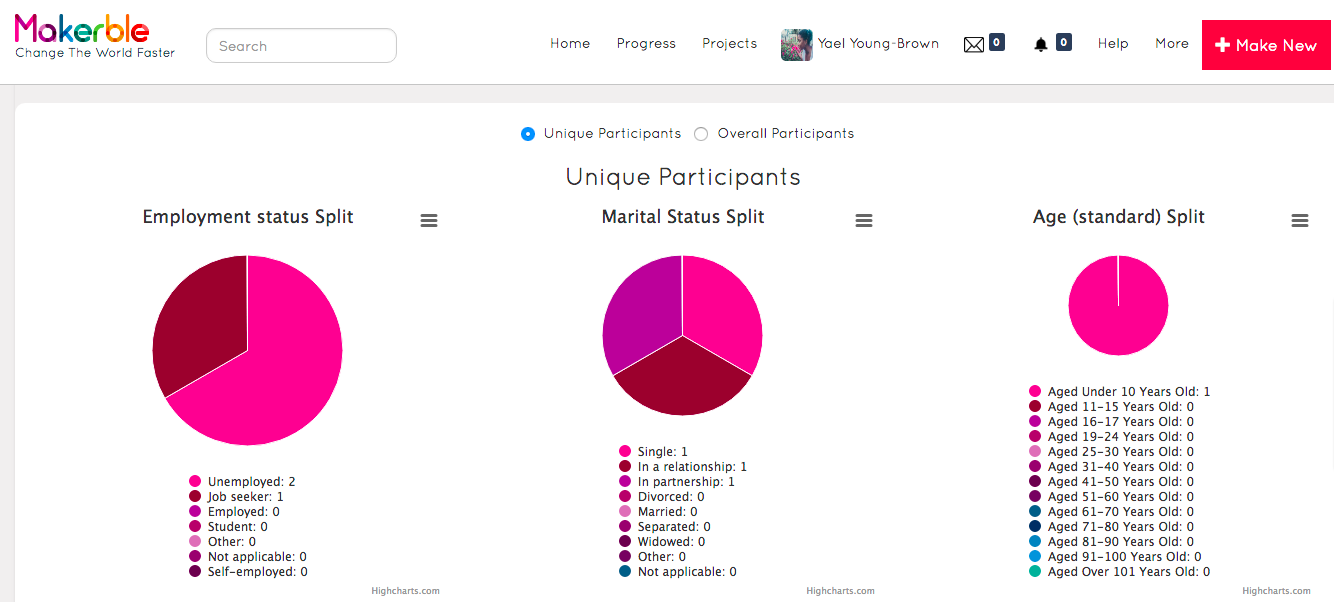 share ideas
As well as sharing Updates on progress, you can also post Tips containing Ideas, Insight, Feedback, Failures, Lessons Learned and Suggestions.

Tag your Tips to specific outcomes and demographic groups

Receive context-specific notifications of new Tips that are relevant to you based on your current progress on your projects
See Makerble for Yourself